St. Albert Bankruptcy and Insolvency Service Cameron-Okolita Inc. – Bankruptcy Licensed Insolvency Trustee
St. Albert: Local Meetings By Appointment
St. Albert Coworking
28 Muir Drive,  St. Albert AB  T8N 1G3
Phone: 780-458-6999   Facsimile: 780-425-7110
Toll Free: 1-888-543-3456
Hours:
Monday:        08:30 AM To 05:00 PM
Tuesday:        08:30 AM To 05:00 PM
Wednesday:  08:30 AM To 05:00 PM
Thursday:      08:30 AM To 05:00 PM
Friday:            08:30 AM To 05:00 PM
Saturday:       10:00 AM To 03:00 PM
Sunday:          Closed​
Looking for Help in St. Albert? Considering Bankruptcy?
Unsure about Alternatives to Bankruptcy?
If you reside in St. Albert, Alberta, or the surrounding area and would like to learn more about potential options and review possible alternatives to bankruptcy, Cameron Okolita offers FREE local initial consultations by appointment in a relaxed setting on a no-obligation basis. We are here to help you and you will find that our staff are friendly and supportive.

We like what we do and making your problems go away is a major part of that!
Our Licensed Trustees serving St. Albert, Alberta have helped hundreds of St. Albert residents achieve financial freedom without going bankrupt, and tens of thousands of Albertans get a fresh start. Cameron Okolita Inc., Licensed Insolvency Trustee offers Consumer Proposal & Bankruptcy Services, and we specialize in personal service. For instance, our customers tell us that our counsellors are friendly and easy to talk to. Our goal is to provide St. Albert and area residents with the information they will need to make informed decisions and, provide them with a financial solution tailored to meet their needs. Please do not hesitate to call or contact us. We are respectful, understanding, and we are here to help.
Send Us an Email, Ask Us a Question, or Have Us Call You!

PROFESSIONAL QUALIFICATIONS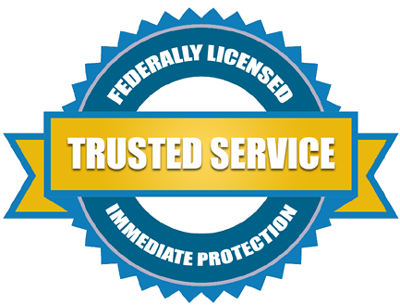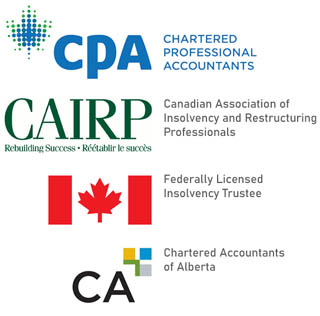 You came highly recommended by a friend who used you a couple years ago. It was extremely hard to take the first step and give you a call. We felt like failures, but after we called you, we immediately felt better about our situation. A Consumer Proposal was definitely the right choice for us.
We didn't know anything about bankruptcy. We thought you were going to take everything and that we would never get credit again. You helped us put things into perspective and thanks to you, we are happy to say that we got our Discharge without a hitch last month. Thanks for everything!
Having to claim bankruptcy is a low time for anyone. Cameron Okolita made the experience as good as it could be. Kelly was particularly helpful and always responded to my questions in a kind and timely manner. The staff was very kind and encouraging. I am truly thankful for their help.